Need to log in to SilverSingles in Canada? Discover how to log in to your account or sign up with SilverSingles with our easy, comprehensive guide. Don't worry if you're a technophobe, we'll explain all the ways you can log in to the SilverSingles website with our helpful walkthrough.
SilverSingles Log In: How to Sign In
How do you log in to SilverSingles? It's luckily very simple. If you're using a PC, laptop, or browsing the internet via a tablet then you can sign up on our homepage.
Step by Step Guide to Logging into SilverSingles
Type www.silversingles.ca into the address bar to log in to SilverSingles US
The address bar is at the top of your browser
Examples of common browsers are Google Chrome, Internet Explorer, Safari, or Firefox.
You'll be on our homepage, you can see below for a picture example.
In the top right corner of your screen, you can log in by clicking 'Login for members'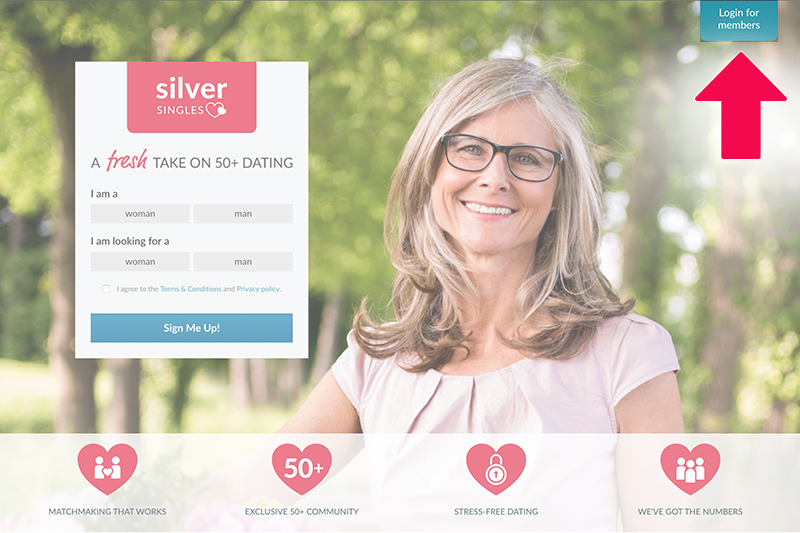 SilverSingles Registration: How to Register:
Registering for SilverSingles in the US is as simple as logging in. If you're interested in our community of interesting, adventurous 50+ singles then all you need to do is provide some basic details to get a profile set up.
One of the ways to register for SilverSingles is on our homepage:
Homepage
– Go to the homepage www.silversingles.ca to find the SilverSingles Canada website
– On the left-hand side, there is an example below, you'll see a box where you can register.
– It will ask what your gender and sexual orientation is before you sign up.
– Once you click the button that says' 'Sign Me Up' you'll be on your new dating journey!
You might also discover another way to sign up to SilverSingles through our excellent magazine Discover SilverSingles. Our magazine is filled with tips, tricks, and guides to making the most out of SilverSingles and how to get to grips with modern dating rules.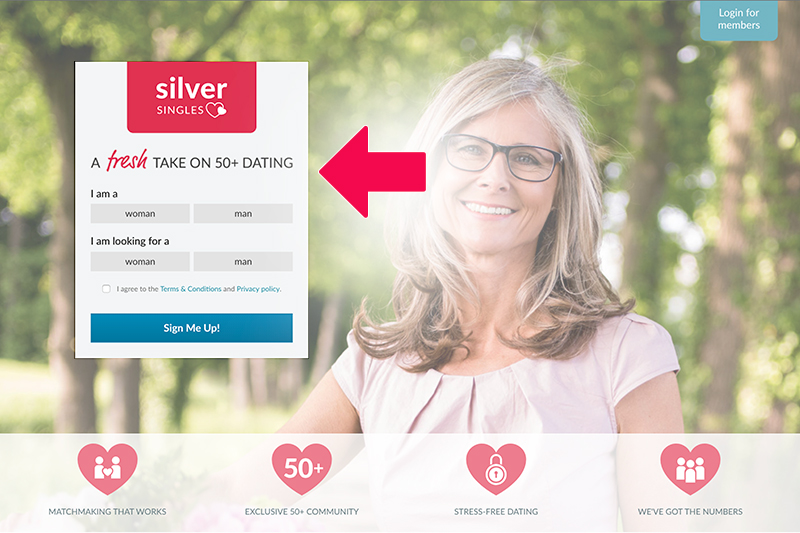 Discover SilverSingles Magazine
You can sign up and log in to SilverSingles on the page below:
– Sign up on the right side of the box under 'New to SilverSingles?'
– Log in on the left side of the box under 'Already a registered user?'
– You can also login in the top right-hand corner of the page by entering your email and password into the blank boxes.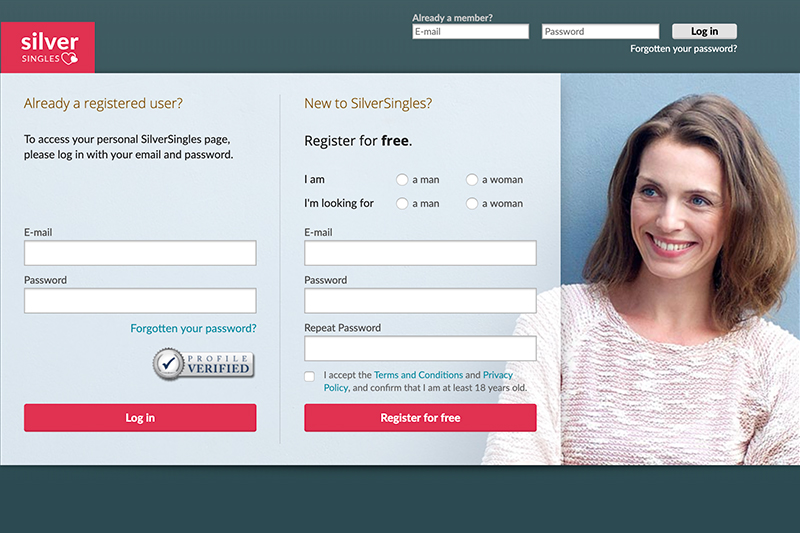 The SilverSingles Sign Up Process
Signing up to SilverSingles in Canada has been created to be as simple as possible.
What Happens After I've Signed Up To SilverSingles
– Once you've signed up then you'll take our in-depth personality test.
– This is designed so we can understand your needs and what you want out of a partner.
– Then you'll fill in your profile with everything about you plus all your very best photos.
– We'll send you 3-7 matches per day based on your personality test and criteria.
– You can also manually filter and search for users at your leisure.
Remember you can use any of the methods to sign up and log in to SilverSingles US. There is no right or wrong way, you can sign up however you like!
Speaking of which, why not sign up to SilverSingles free today and join our growing community of 50+ members finding romance and adventure online.